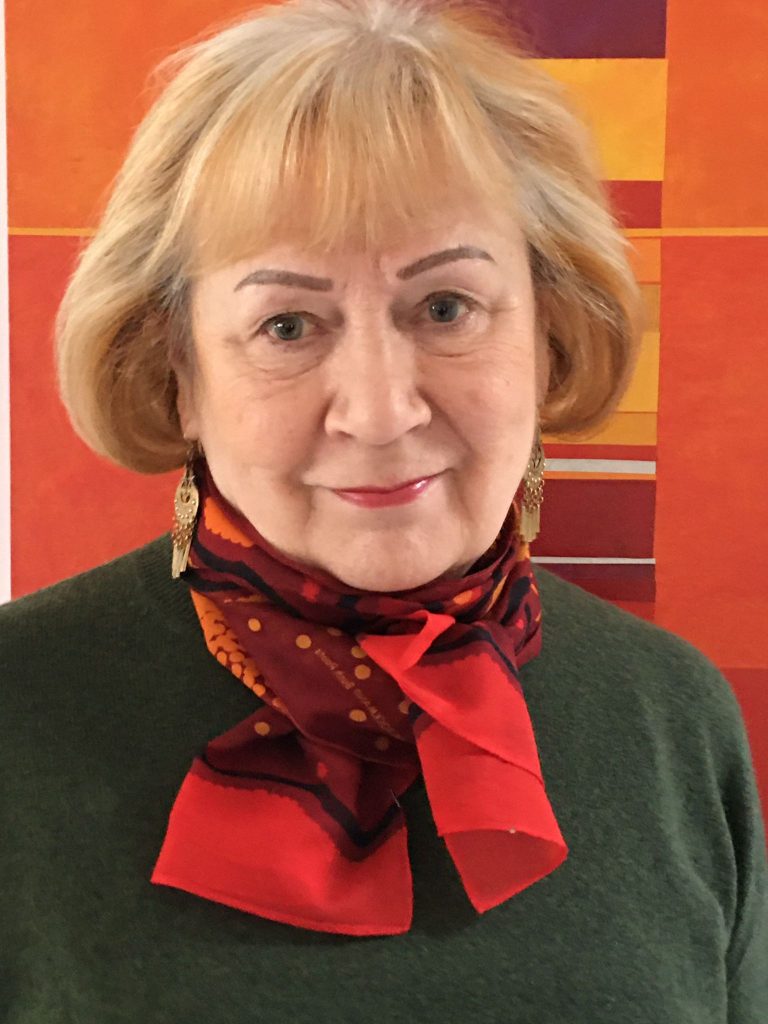 Anneli was born in Finland, the country which still influences her work.
She has developed her own form of abstract expressionism focusing on powerful colour, space, geometry, rhythm and scale. The nature of Finland provides never-ending inspiration for her work. Some works are reduced to a series of horizontal lines that often represent the essential landscape elements of lakes, forests and sky.
Most of Anneli's work is in paper collage form for which she prepares assorted papers using layers of tonally blending paints and surface patterns. These provide the palette for the making of her pictures.
Anneli also has a portfolio of original funky, and wonderfully colourful bird pictures which should make everybody smile.
Her latest abstract paintings are images of fun, fantasy and fiction. They are cheerfully puzzling and open to interpretation by the viewer to see in them whatever they wish.
Her work is equally suitable as a finishing touch for residential or commercial interiors. All the original works are for sale and some prints and a selection of cards (images of originals) are also available.
Works can be purchased either framed or unframed. Panels do not require framing.
Finding out more
A selection of her work is on show in the online galleries. (Availability changes, as works are sold and new works added). To see a wider range of works in more detail, or to discuss potential commissions, you are welcome to visit her studio by appointment. If you are interested in her artwork and would like to know more, simply send her an e-mail and she will contact you.
Home studio – contact details
Address: 16 Mimram Place, Welwyn, Hertfordshire, AL6 9HQ, UK
Telephone: +44 (0)7803 244117
Email: anneli@anneliboon.com
Conditions of sale
The sale of any item of work does not include any intellectual property right relating to it. All copyright and other rights shall remain with the artist. The artist asserts her moral right to be identified as the author both generally and in relation to any public exhibition of her work. The reproduction of items of work you have purchased (including the reproduction of photographs of such items other than for limited private use) is not permitted.